Timetable online
09/08/22
It's time to bust out that notebook, because the timetable is here! 🖊️ Start planning your day on the incredible Vliegbasis for you and your crew and miss none of your favorite artists 🤠 No ticket yet? Now is the time to get it here!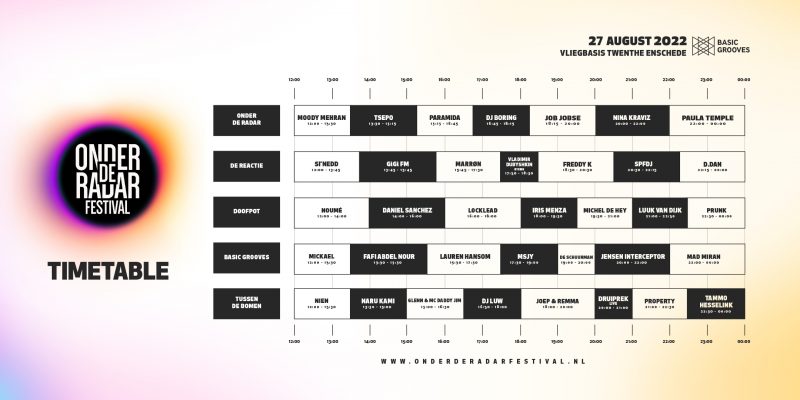 Want to see on your phone who plays when and where? We got you👇
Pro-tip: set it as your background during the festival.